Trip 7 - 1991

Itinerary
Austria
Greece
Italy
Hungary
Sweden
Bulgaria
Tunisia
Denmark
Turkey
Students
Richie Boulet
Maggie Cassell Domke
Nina Clark
Karen Dodge
Holly Edde
Ingrid Johnson
Jason Kintzel
Ashly Wells
Trip Leader
Trip Assistents
Trip Highlights
Sleeping a couple of nights in Stockholm in a tall ship
The run through the green fields
the burial mounds of their kings
The music from "dances with wolves" and incredible beauty and we drove above Upsalla and into the lake country
The wonderful forest run
A Freudian moment as Spring burst forth by an ascending sail
Boulet sets meet record in Copenhagen
Berlin rental company says "no" to driving to Poland and Romania
Scratch those countries from itinerary; "car theft rings" the reason
Carrying the U.S. flag at the Budapest track meet with thirteen nations competing
Two future Olympic gold medal winners in junior competition
Yugoslavia at war
The border crossing with ethnic movement due to the savage war of genocide that was just beginning in Croatia to the west
The daring passing of hundreds of cars and finding friendly people willing to let us in by the crossing
A drive in the heavy fog after Teresa ran us into a ditch
We were some nineteen hours in travel to a vacant lot in a village on the way to Varna
Big rooms, red roofs
Arete swims in the Black Sea
Teresa challenges the Turk on the highway to Istanbul; sets man off in rage
Bright lights at the ancient gates, people in various ethnic dress at pulsating intersection
Maggie asks to play tape; the usual "no" is "okay" and we came alive to "Istanbul is Constantinople, is Constantinople"
The Guest House by the oldest mosque is home
Maggi plays her violin before some fifty or more interested Turks by Blue Mosque
Boulet engages shop keeper by Agios Sophia in chess
Funeral games for Mr. Taylor's former teammate, Olympian Max Truex, on battlefield of ancient Troy
Mozart, readings, running, red flowers on the mound of rocks
Our amazing discovery of the altar of Artemis at Aulis after a fruitless search on the hill above, Mr. Taylor said "poo EE nay" to workmen by a railroad track, and also imitated his throat being slashed); "NAY, NAY, NAY," so we were sent down a dirt road and did find the altar where the daughter was sacrificed so that the ships might sail to Troy; the altar was in the midst of weeds, the archaeological site unattended, which made it all the more interesting
Theatre of Dionysus in Athens cast Richie, Holly and Ingrid in dirty play by Aristophanes
Nemea and the tunnel of gay love
Miller, Boulet and Taylor toe the starting grooves with cigars
Ashley's flying hat off the ruins of ancient Mycenae
Jason goes looking for bakery for bread at Delphi
To Italy by sea, some lightning and rain
Rome and a birthday dinner by night; another cigar
Jason calls Mara for the 42nd time
Bruno and dinner in the Campo di Fiori
An evening of chess in a farmer's field in Austrian Alps
The pilgrimage to Freud flat continues
Maggi plays from Beethoven, then Mozart, where each died in Vienna
Richie and a flower in outdoor restaurant
The harshness of the death camp at Mauthausen along the Danube
Gas chamber discovered by some of the students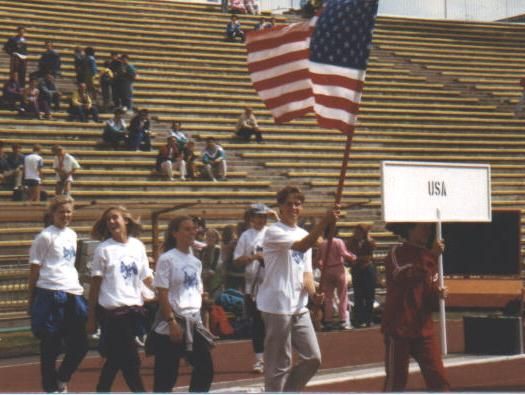 Future top American miler leads Arete '91 onto Budapest track in Hungary.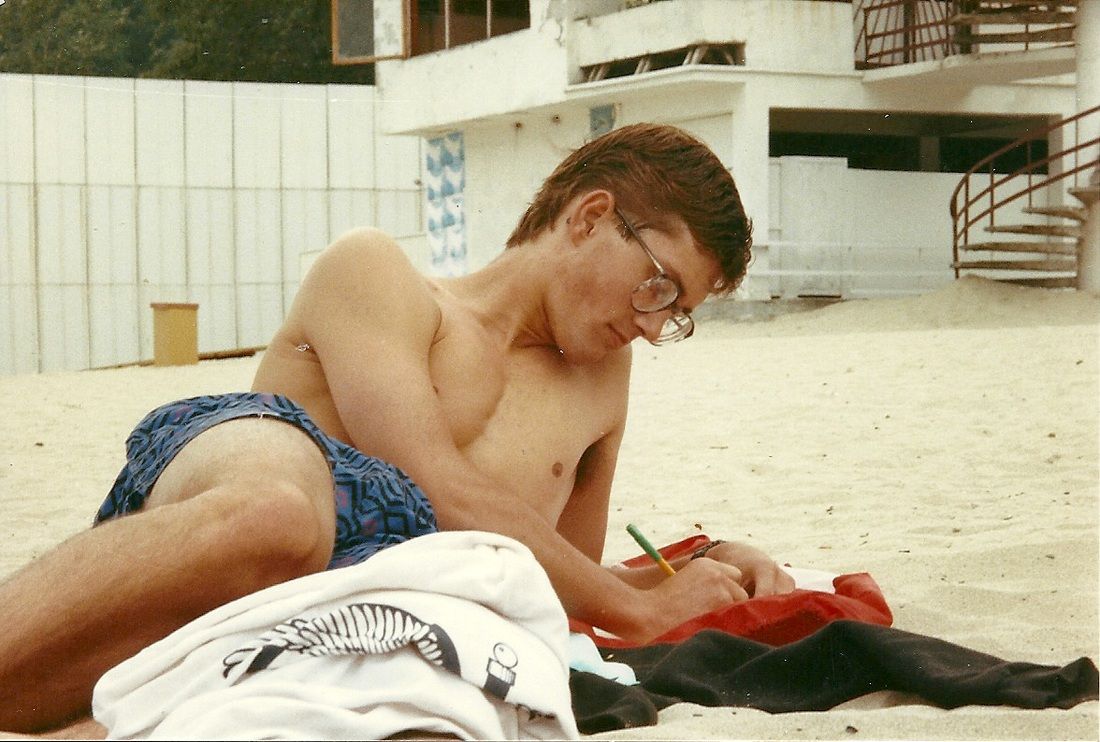 While our web editor was far away on the soft sand of the Black Sea in Bulgaria on Arete '91, his thoughts were way back home and of a certain female.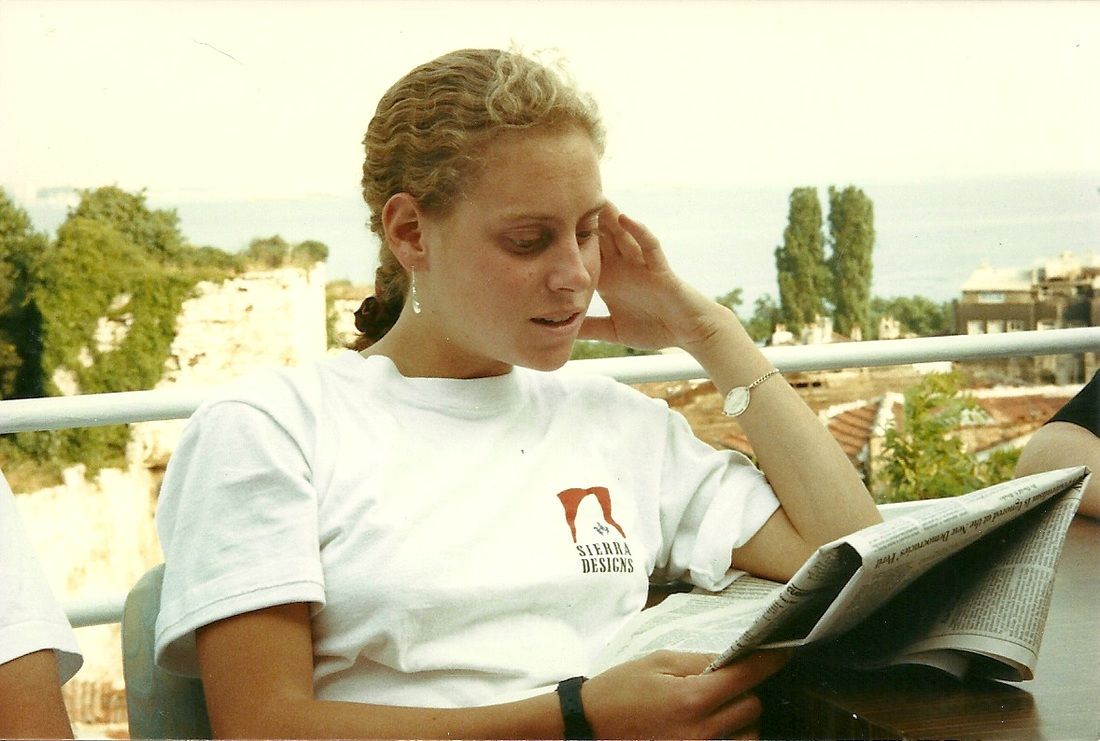 Ingrid, a college professor today, reads from our balcony in Istanbul. We sometimes discussed the current news with such a setting. Quite inspiring, as was Ingrid.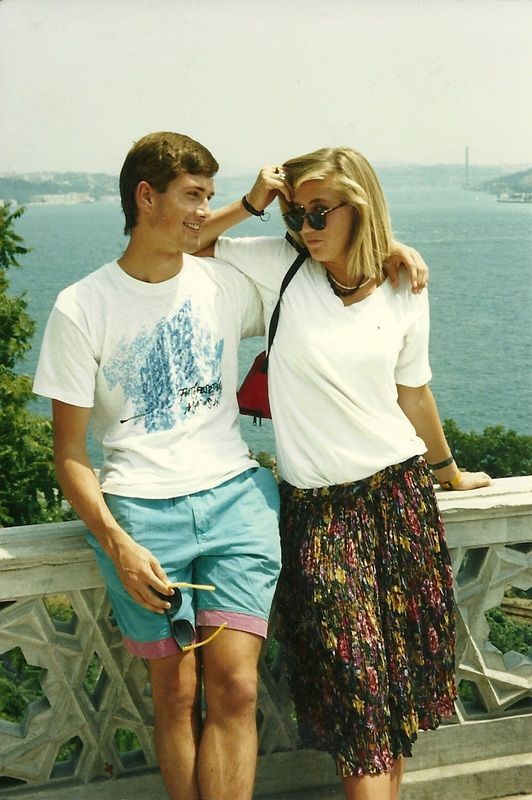 Istanbul, the Bosphorus, and "So much for the girl back home", Jason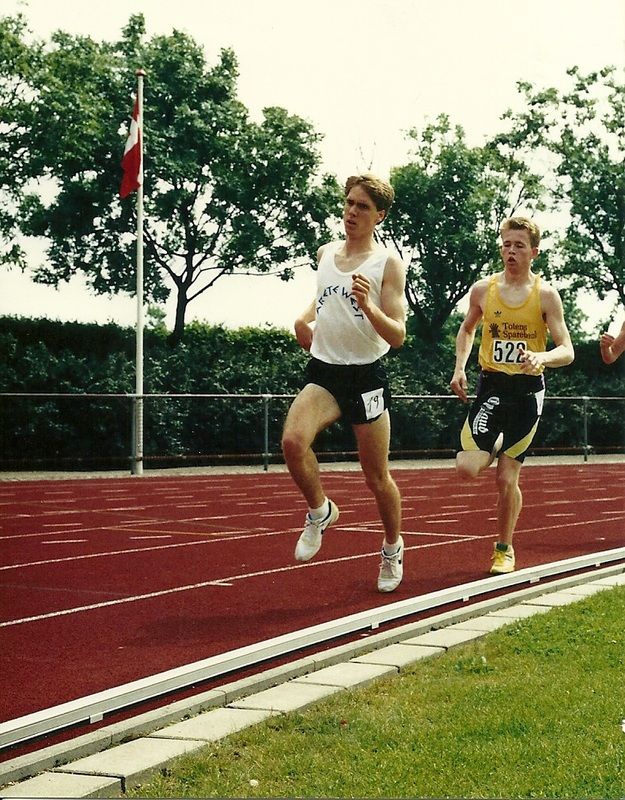 Richie Boulet of Arete West leads a runner from Norway over 1500 meters in Copenhagen. Richie would go on to win the junior nationals in this event as a freshman at Cal, Berkeley the next year, then later in the 1990's run as a professional a 3:53 time for the mile. Injuries cost him a place on the 2000 U.S. Olympic team.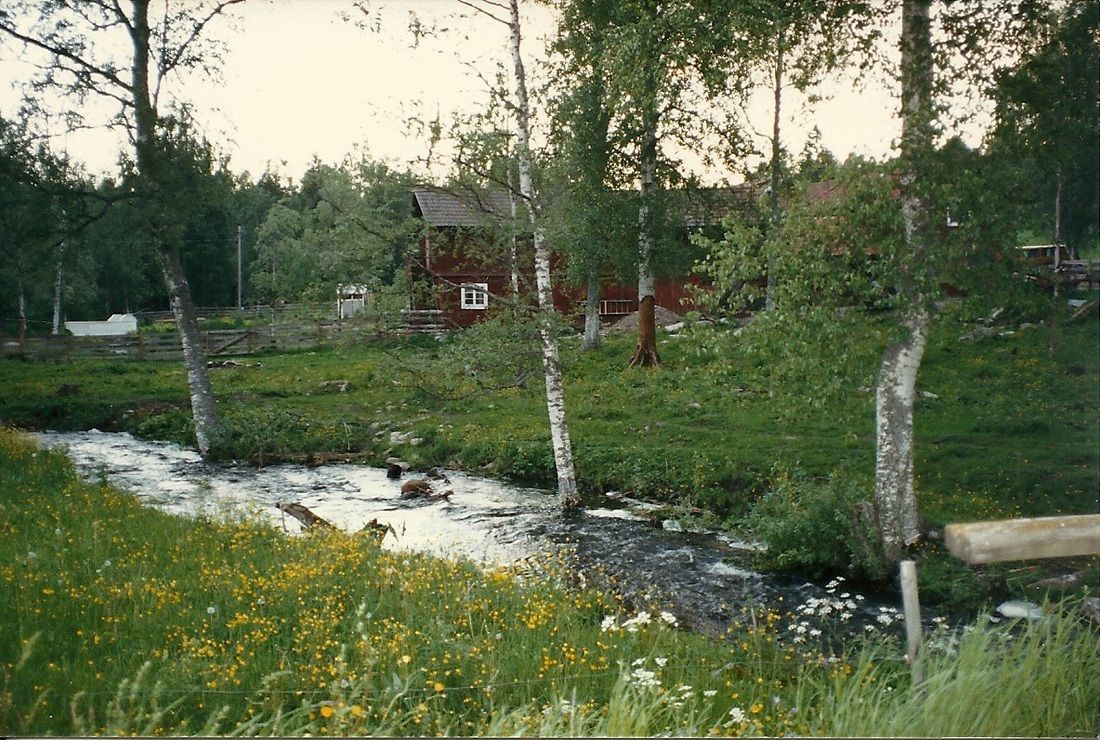 Rare moments surprise us, complete a day with a precious setting. This was so in Sweden in 1991 when we drove through a forest one evening listening to the music from "Dances With Wolves". When stopped for awhile, grateful for the gift.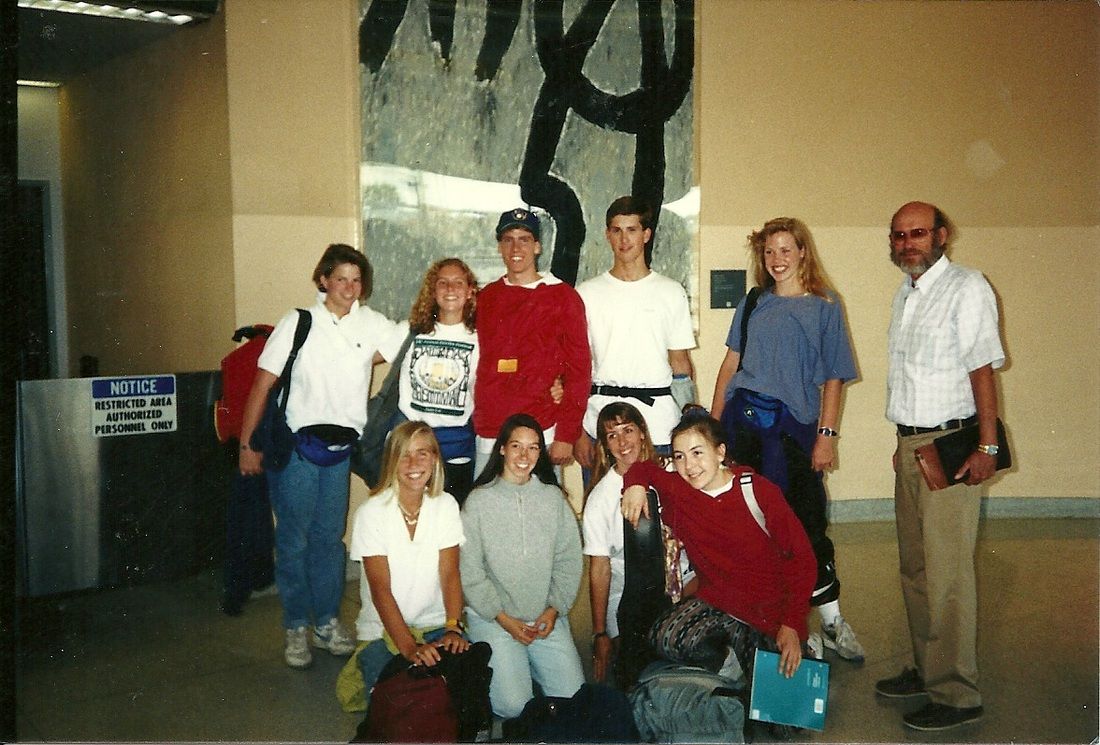 Here we are about to board our flight in San Francisco in 1991, with Sweden and the Black Sea on our itinerary. We encountered some horrendous travel experiences yet completed the amazing journey.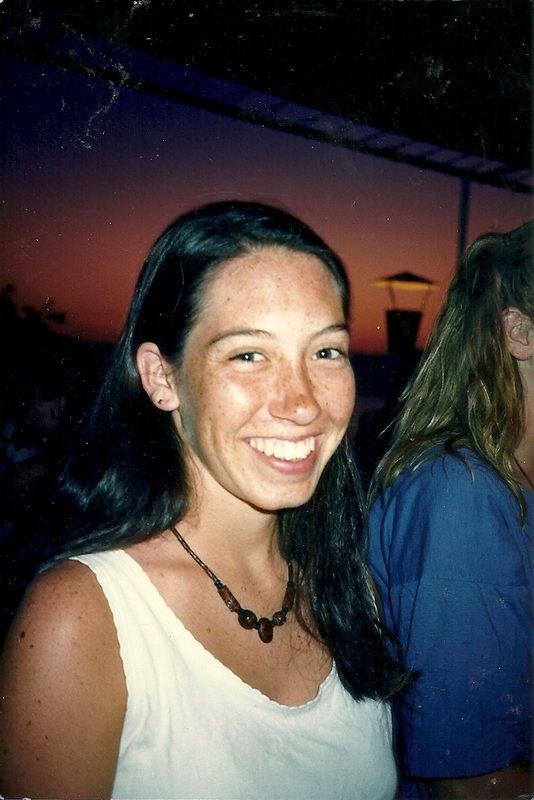 How could one not want to travel with Karen? We had her smile for over thirty straight days on Arete '91.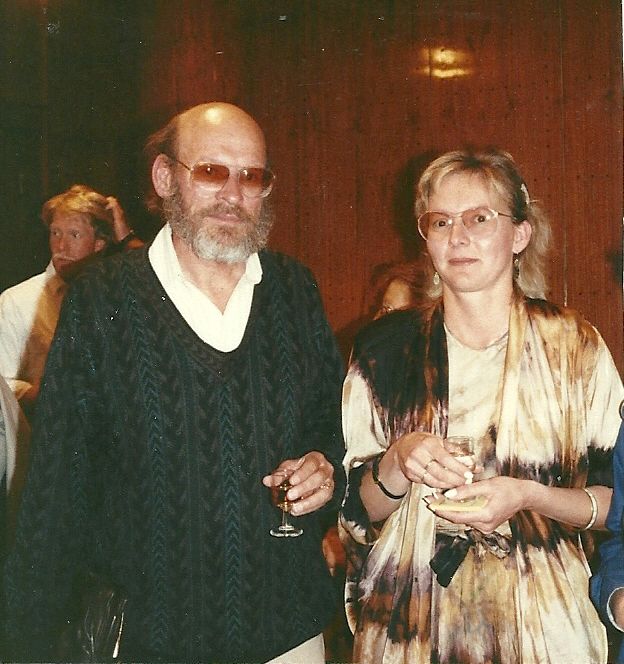 Mr. Taylor appreciated this Hungarian meet director in Budapest. We participated in the European "junior" international championship meet. Tough competition. One of the performers won the Olympic 800m final in Atlanta five years later. He was from Norway. A young female runner from Romania went on to a #1 world ranking over 5000 meters.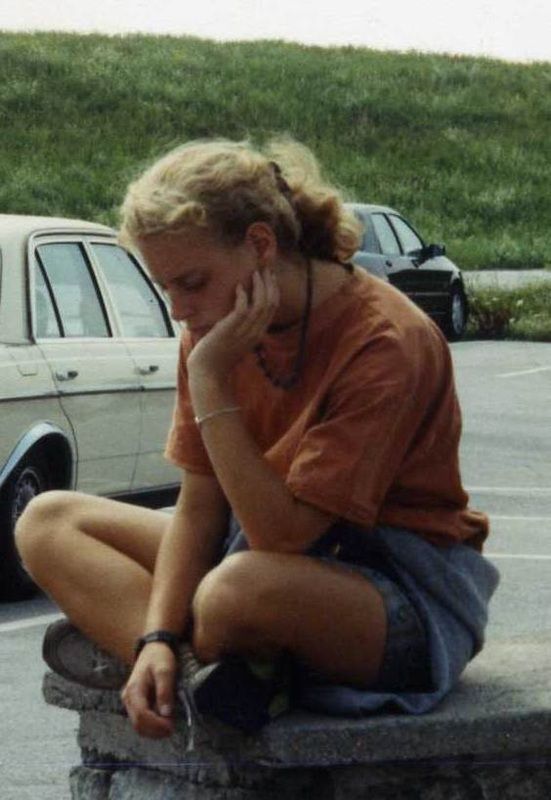 Ingrid had just been in the gas chamber at Mauthausen concentration camp.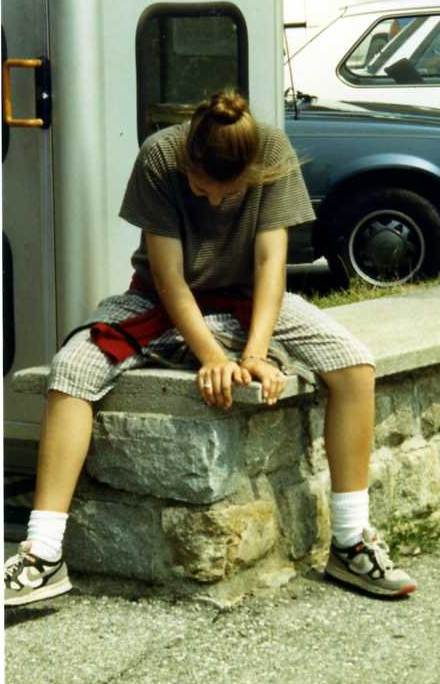 As had Maggi.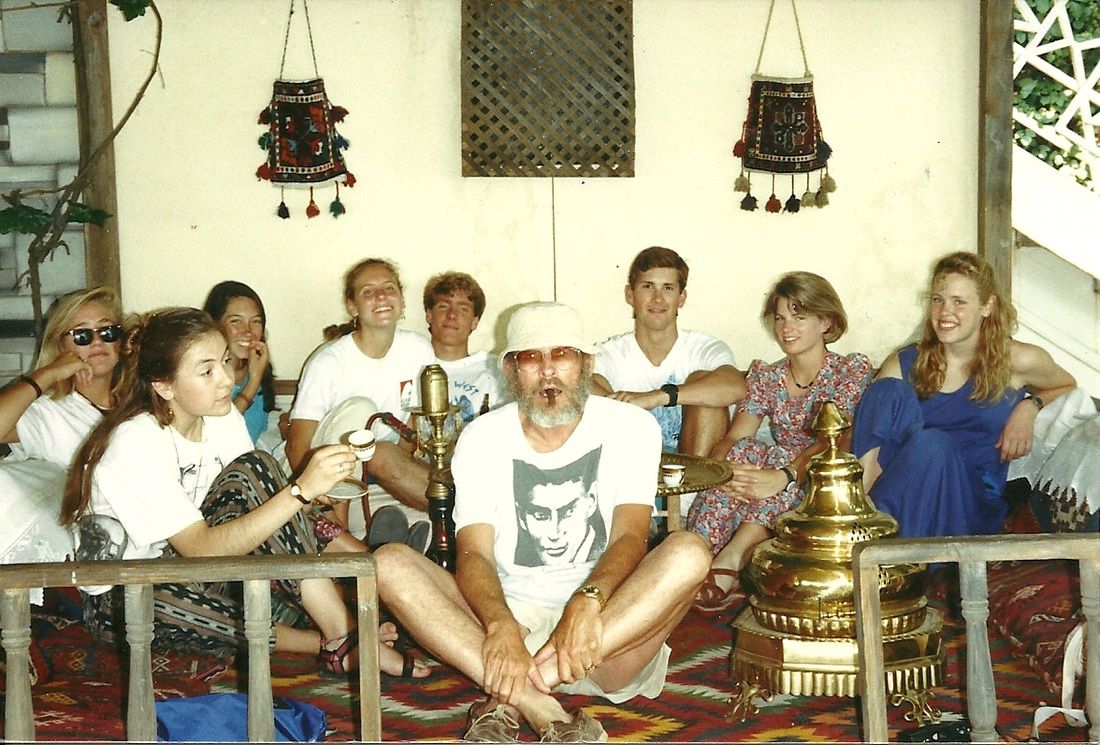 The Sultan and ... Istanbul, 1991. Great picture, Richie. And what is Kafka doing in Istanbul?