Trip 2 - 1981

Itinerary
Austria: Vienna
Germany: Berlin, Munich
Switzerland: Engleberg, Murren, Zurich, Bern, Lucerne, Zermatt
Students
Dan Caldwell
Rick Dillon
Katy Dykstra-Cantrel
Mike Fulton
Susan Martin
Beth McDermott
Antony Michaels
Christy Muhic
Rich Murphy
Joe Wire
Julie Zeigler-Nacco
Trip Leader
Trip Assistent
Family
Trip Highlights
Unfriendly East German police on train ride to East Berlin
Check Point Charley on a gray, overcast morning
The Dillon delay in customs shack due to his German relatives
Hitler's bunker on the other side of the barrier
"He will be killed" shouted by East German woman
"Get away from there, Fulton"
Great lunch in East Berlin cafeteria?
Maybe five books for sale in a book store?
The magnificent museum with the altar stolen from Turkey
Olympic 1936 stadium of Owens and Williams
Tremendous workout before that lovely German language assaulted us
Panic train separation in Austria; where did 1/2 of Arete go?
A private seminar in the Freud library in Vienna
Track meet in West Germany, east of Munich
Great party with athletes after the meet
Fulton rides the metro banister in Munich
Lake Lucerne and Wagner's home
Zurich and a great meet; Katy runs fast half mile
Zermatt and the hike of all hikes to the Matterhorn hutte
Breathtaking 360 degree view of Alps breaking through clouds
Katy says "it was the best day of my life"
Lenin, Einstein, Freud/Jung, white swans and sausage in Zurich
Four locked out of youth hostel in Engleberg; not funny
Glorious view from Murren of Jungfrau
Basle, where Nietzsche began as a professor, goodbye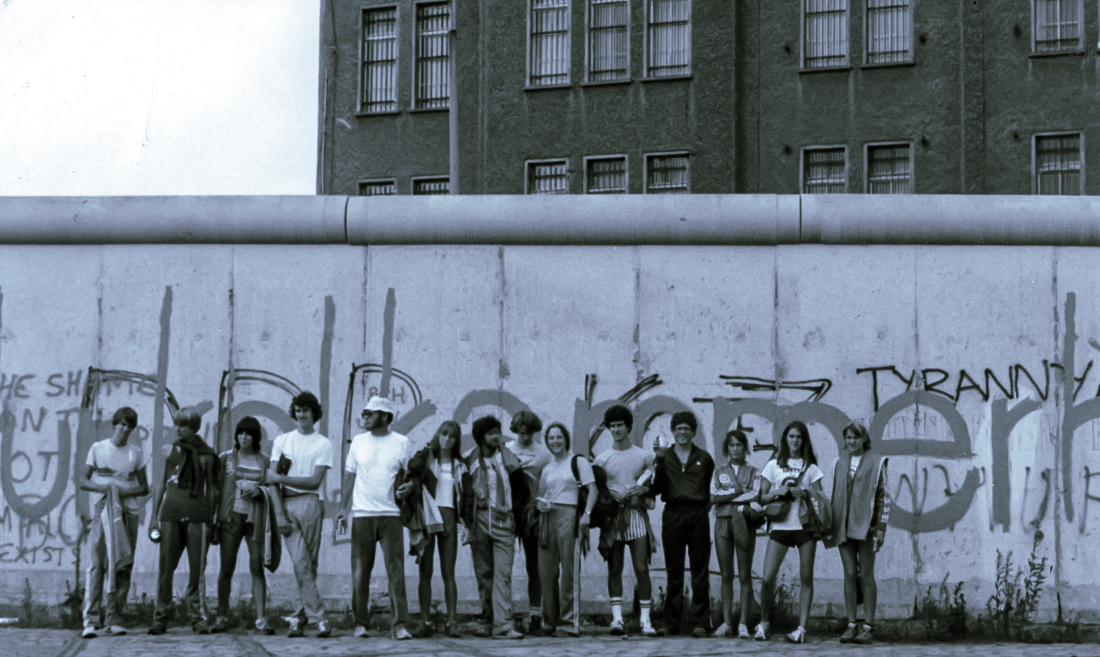 The Berlin wall was dramatic history for Arete 1981 students to experience. It was eerie, harsh, real. You can see the drab apartment buildings of East Berlin on the other side of a barrier that would remain up for another eight years.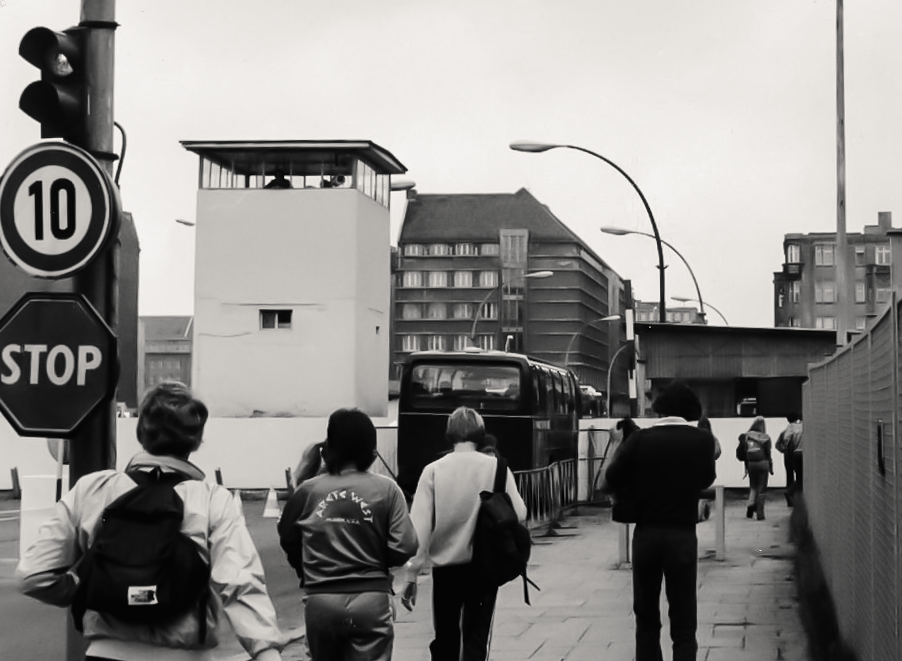 Arete '81 enters East Berlin through "Check Point Charley". It was a tense, exciting moment as images from the movie, "The Spy Who Came In From The Cold," came alive with the authentic setting. In the film, a young woman is killed by the East Germans by attempting to escape.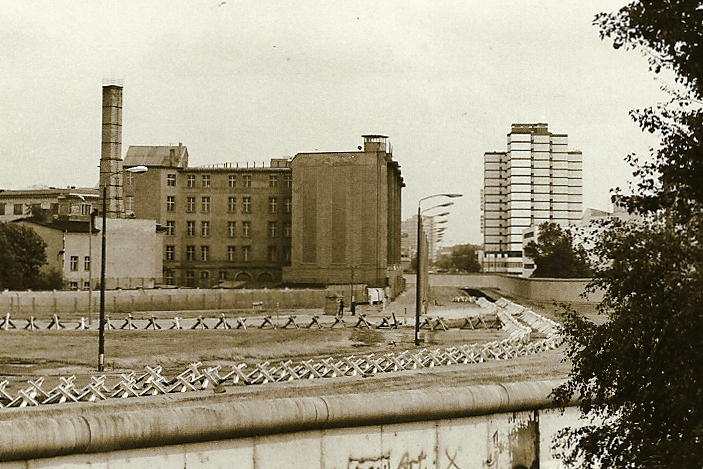 This was the ominous East Berlin that Arete '81 entered through Check Point Charlie. Just over the Berlin wall begins "no man's land", the bare stretch of ground meant to expose anyone trying to escape over the barrier in the foreground.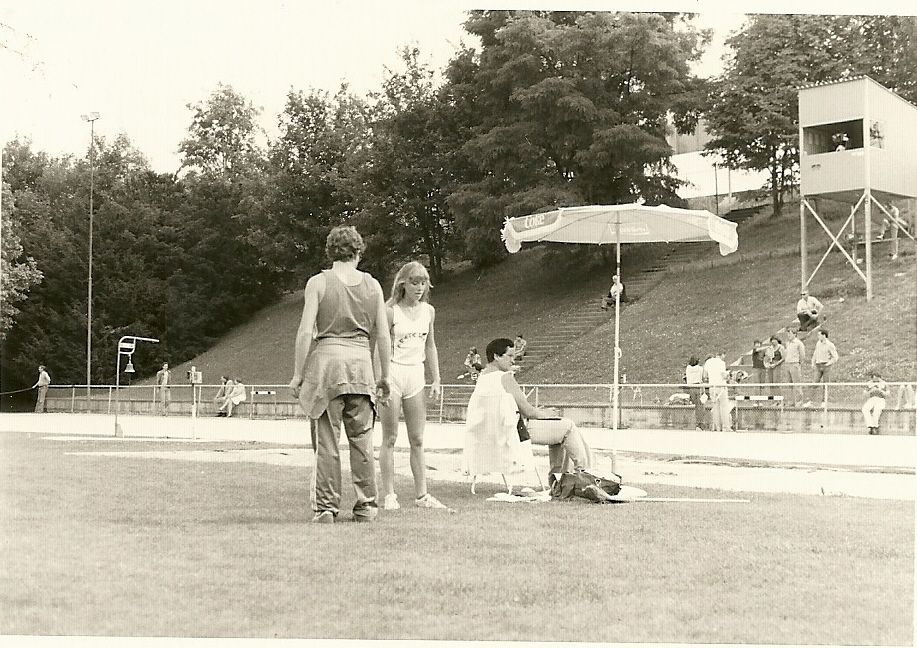 The early Arete trips had may track and field events scheduled. Here in Bern in 1981, Mike Fulton offers some long jump advice to Julie Ziegler. The chance for the young people to compete overseas was special. We lined up these competitions through a Swiss national coach. They were before commercial student exchanges were structured to benefit the organizers financially.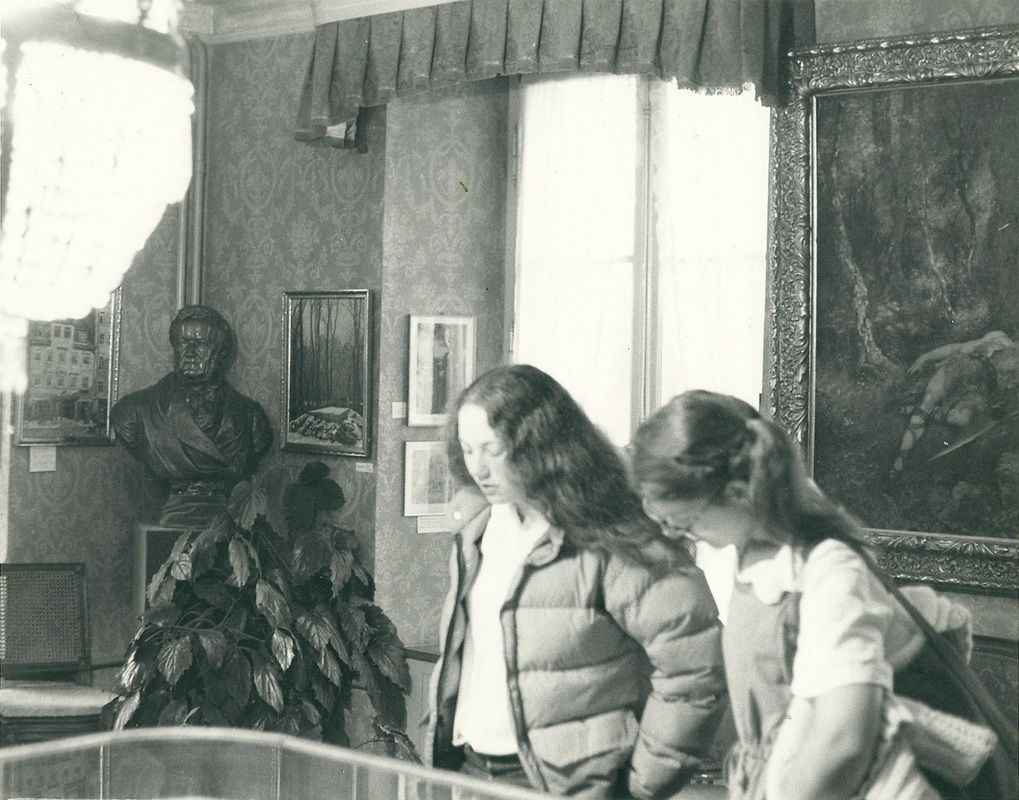 Arete visited Richard Wagner's home on Lake Lucerne a number of times. Here in 1981 Jenny was fascinated with the array of musical instruments and has mentioned in recent years how she still thrills at having witnessed them in Wagner's home.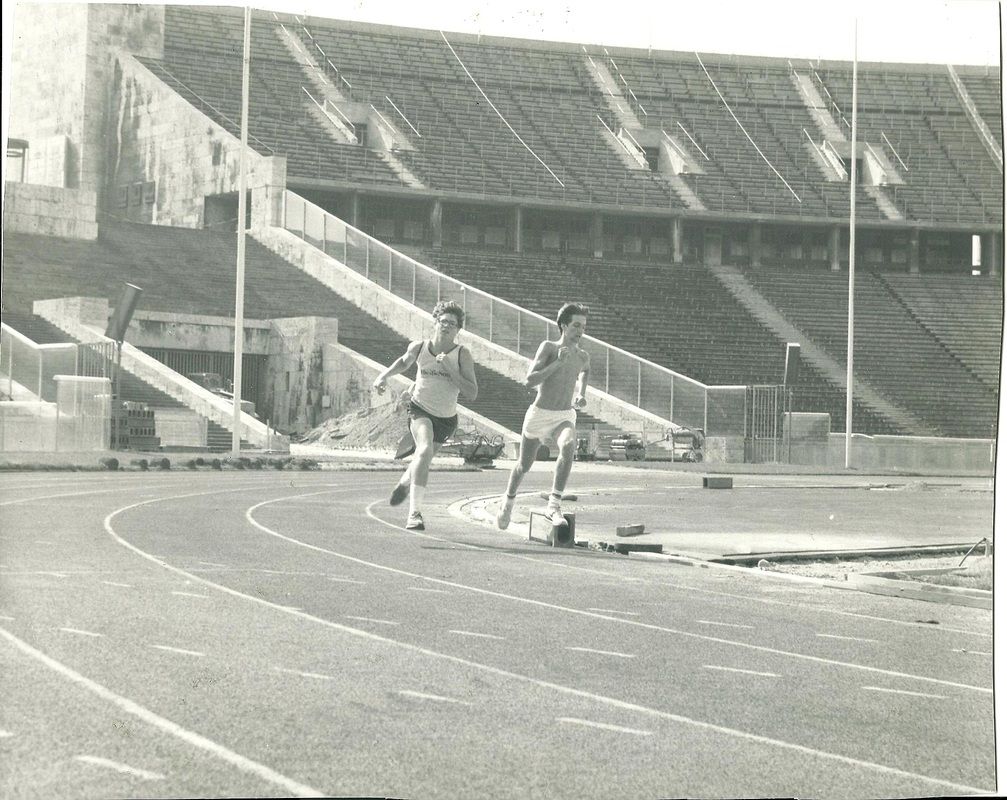 The notorious Mike Fulton and an inspired Rich Murphy actually were able to do 220 repeats in the 1936 Olympic stadium in Berlin without the guards noticing our presence on the track. This was on our 1981 adventure and one of the supreme moments on the exciting journey.