Trip 13 - 2003

Itinerary
Greece: Nauplion, Nemea, Olympia, Ithica, Athens
Egypt: Cairo, Aswan, Nile, Luxor/Karnak, Cairo
Greece: Delphi
Italy: Rome, Florence
Switzerland: San Moritz, Zermatt
Austria: Linz, Vienna, Salzberg
Switzerland: Zurich
France: Verdun, Rhine
Germany: Frankfurt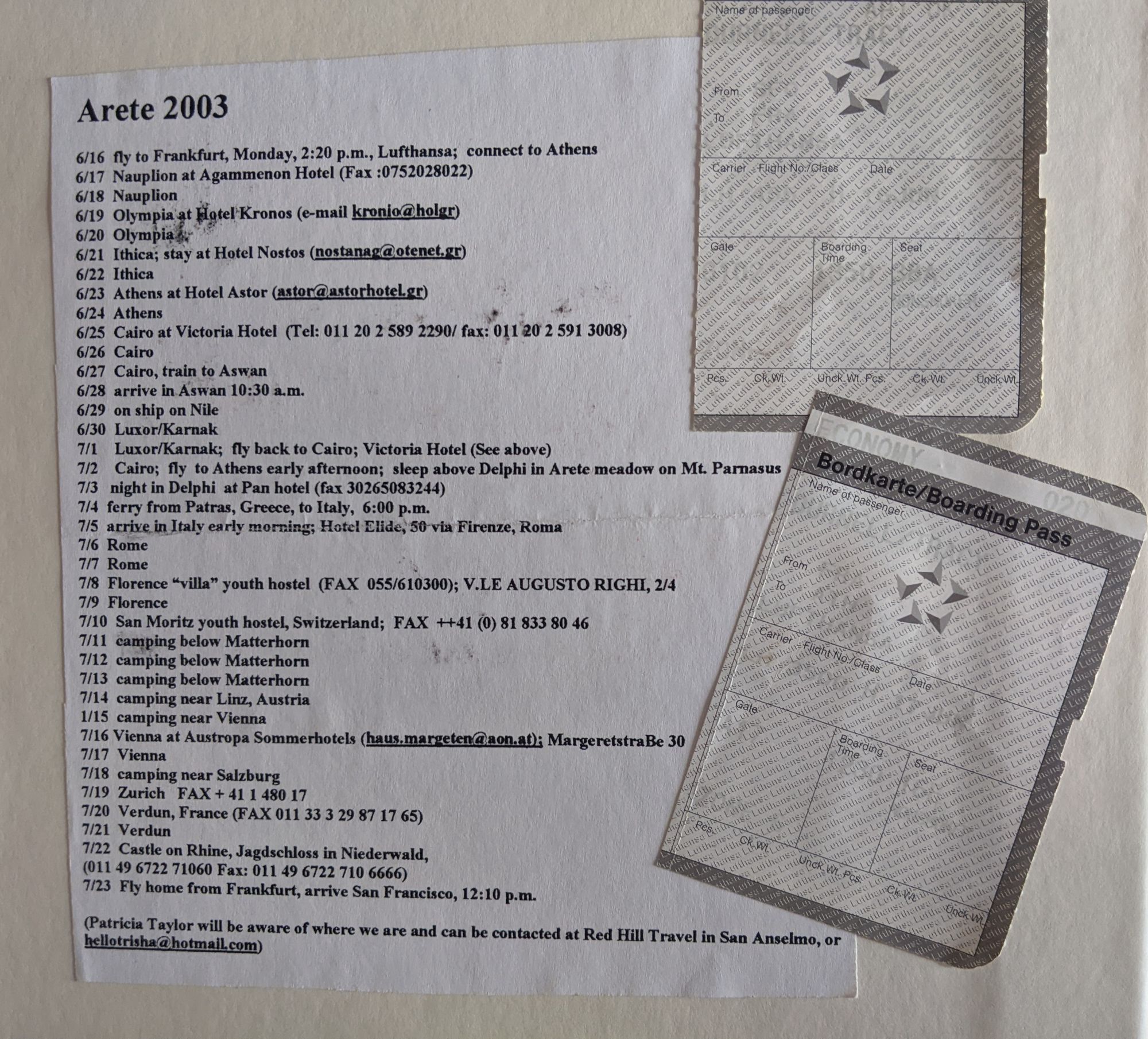 Students
Elliot Brian
Tracy Durnell
Emma Fazio
Jennie Foote
Sally Hughes
Eric Lee
Kate O'Mara
Trip Leader
Trip Highlights
Greece
Athens and our Astor hotel
Dinner under the Acropolis
Nemea and the long run to the stadium (not a fond memory for Tracy)
Nauplion and the illegal swim (blame Steve of 2001 and his sister, Kate)
Phone call to Mr. Taylor and the harbor police
Olympia, the Arete hill, Eric thinks of a place in state finals the next track season
Egypt
the dark street, fear, then "welcome, welcome"
Oldest pyramid
Eric rides a horse and Kate is thrown up on a running donkey
Upper Nile
Arete 2003 and its own little island at Aswan
Monumental encounter with tombs, columns and temples
Karnak of the rams and the powerful columns and 122 degree heat
Greece again, a quick stop for supplies over ancient Thebes, then up Mt. Parnassas toward the Delphi meadow
The missing meadow
Sleeping by the van under thousands of stars
Ithaki and the run up and through the village of Stavros, then into the water of the Arete cove which we share with Athena and Telemachus
Not for Eric Lee; like Jenny LaPlante in 1993, Eric went off like Odysseus and we had to wait for him to return
By sea to Italy and still another time sleeping outside on the deck
Andrew of Arete 2001 visits us in Florence
Dante chapel and home
Petite Arete track at St. Moritz
Nietzsche passages, verse, on a another beautiful morning
The Eagles Nest kept at a distance by a beautiful, quiet stream
A petite camp ground by a lake with an incredible cathedral of granite reaching down to the water's edge
The death camp and horror at Mauthausen
Beautiful drive alongside Danube all the way to Vienna
Valuable time in the Freud museum
Solo visits to art museums
Tracy played music of Beethoven in little park some 100 meters from where he died
Carnival before the huge screen, birthday balloon
Vienna ice cream
Enjoyed returning in heavy rain
Pizza and a night by Lake Zurich on grass behind a hedge
Zurich youth hostel nicer than 1979
The cathedral
The narrow passage way to Lenin
Einstein up the hill at the university
A stop by bridge on Rhine where the Captain was mortally wounded
Verdun
The Arete French hotel and restaurant in a village east of the battlefield
The thousands of bones and the windows
Elliot was well prepared to speak on top of the great fort of World War I
Mort Homme and senseless deaths
Trier and Constantine
A city known for being the western headquarters of the Roman Empire, and later anti-Semitism, Karl Marx
Before dawn along the Rhine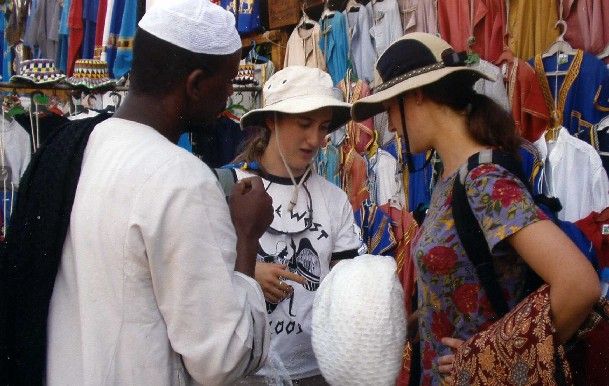 Tracy Durnell and Sally Hughes of Arete 2003 found Egypt a fascinating place to shop, engage those of a very different culture.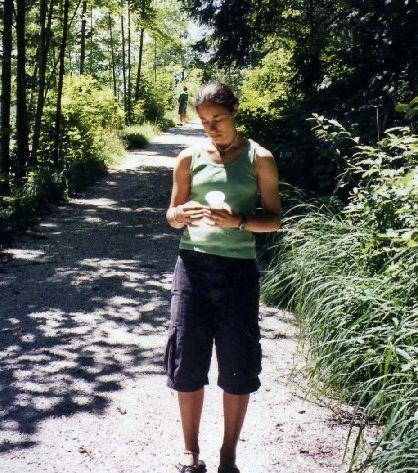 Emma Fazio of Arete 2003 remembers the horror of death camps by a steam on a trail below Hitler's Eagle Nest in Austria. After experiencing the party atmosophere by some tourists up there in 2001, we stayed down and reflected on the monster from below. The next morning Arete 2003 entered the death camp at Mauthausen.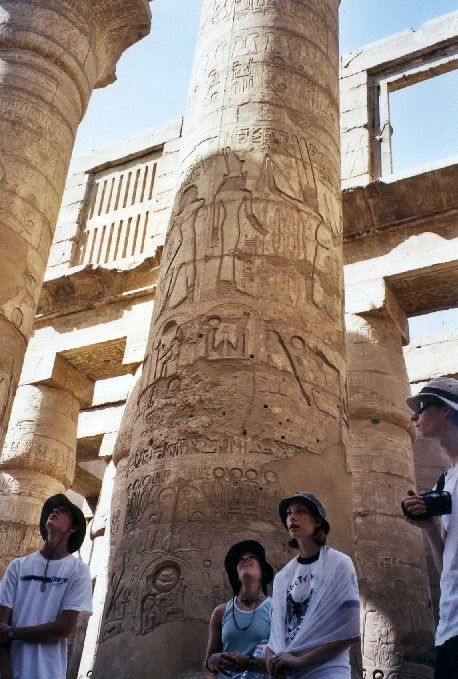 Arete 2003 within the spectacular columns of ancient Thebes at Luxor with temperatures over 120 degrees.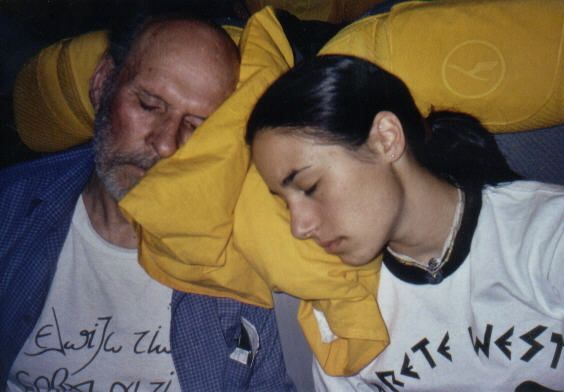 Mr. Taylor and Emma of Arete 2003 catch some sleep before landing in Cairo, Egypt.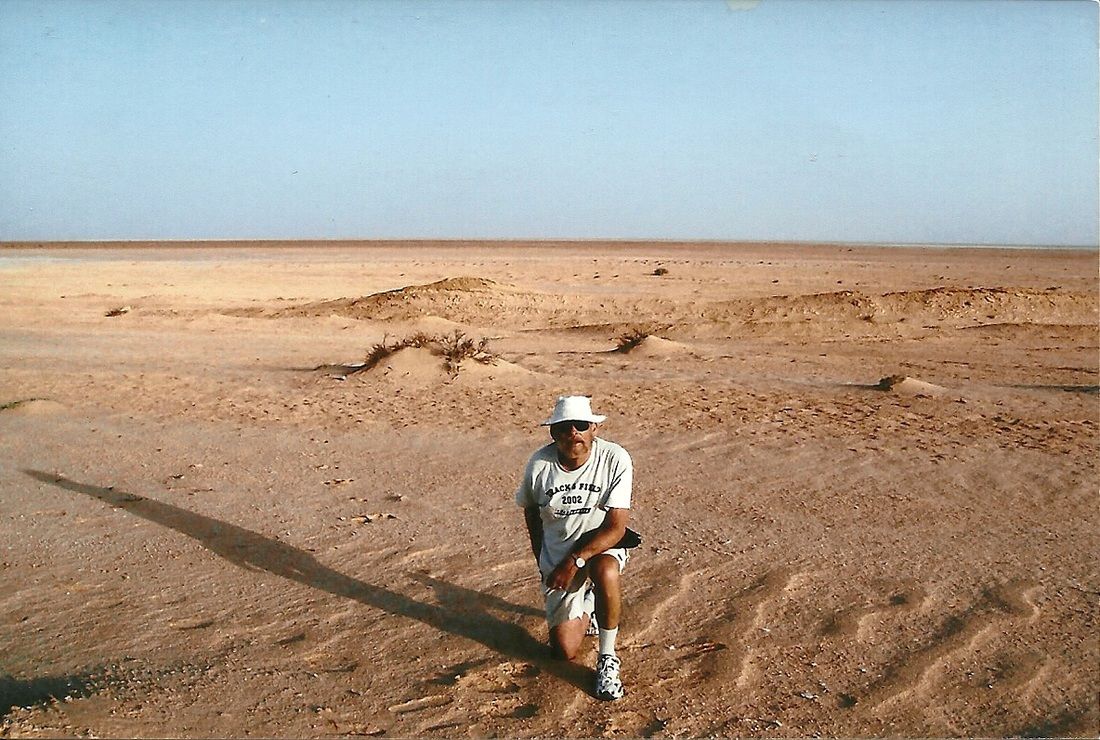 Mr. Taylor responded to the strong student requests of seeing the Sahara, and Arete '97, 2003, 2005, 2007, 2009 and 2011 have felt the heaviness of the African continent.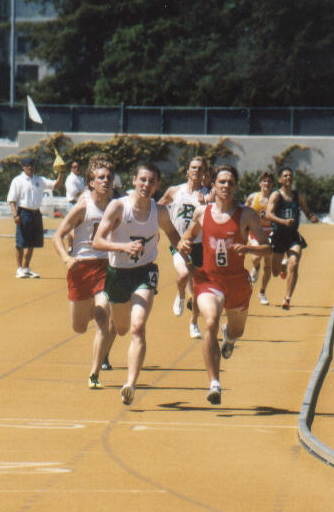 Eric Lee of Arete 2003 ran the fastest time over 800 meters in Drake history, second quickest in county.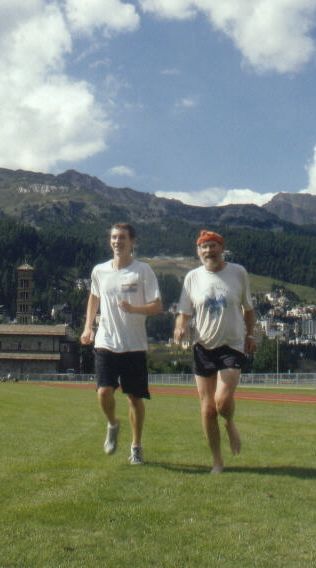 Eric Lee and his coach in St. Moritz, Switzerland, on a track infield first utilized for an Arete workout in 1979. It is a track of memories, especially when we hike the Nietzsche trail the next morning in nearby, Sils Maria.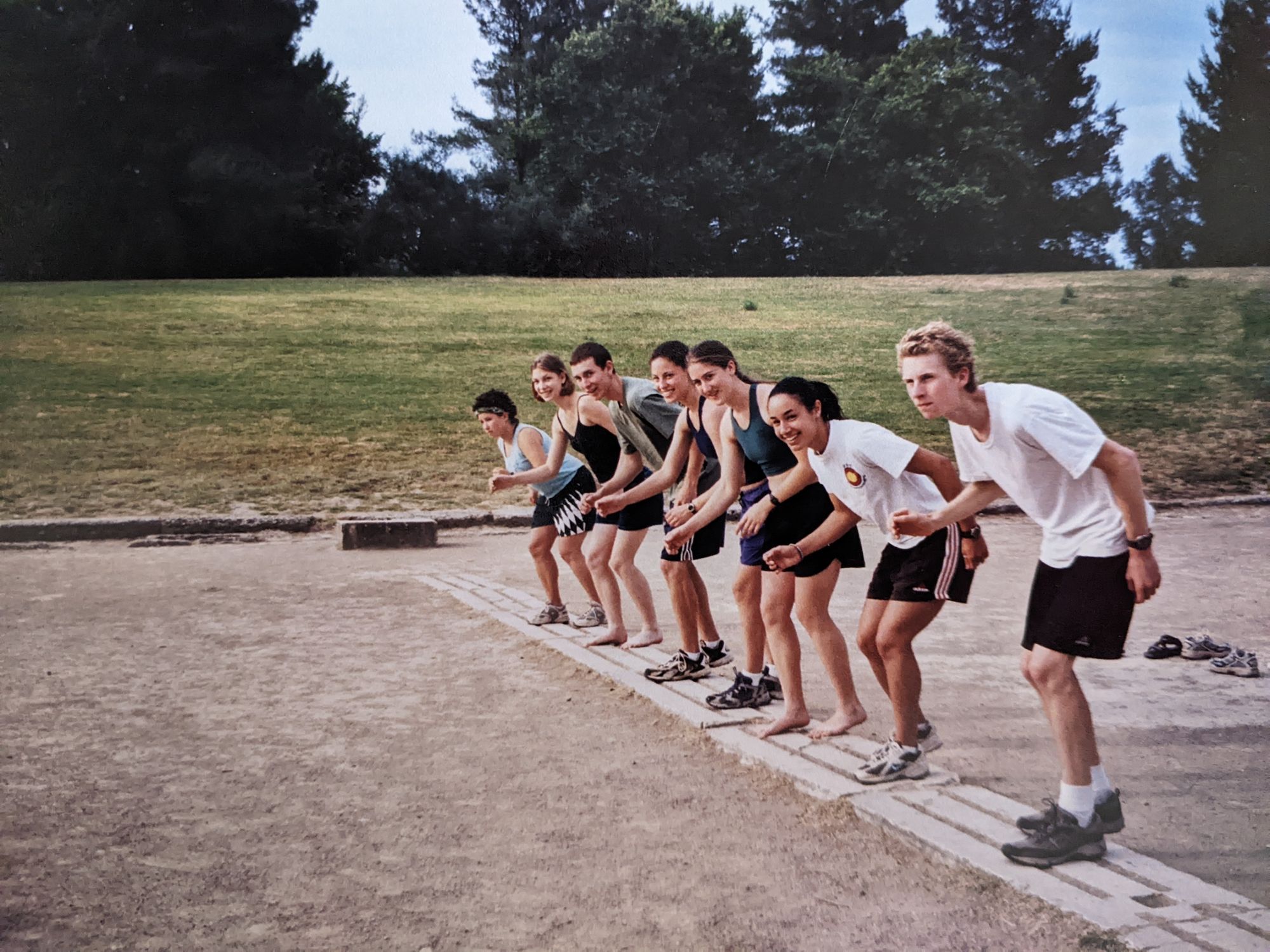 At the starting blocks in Olympia.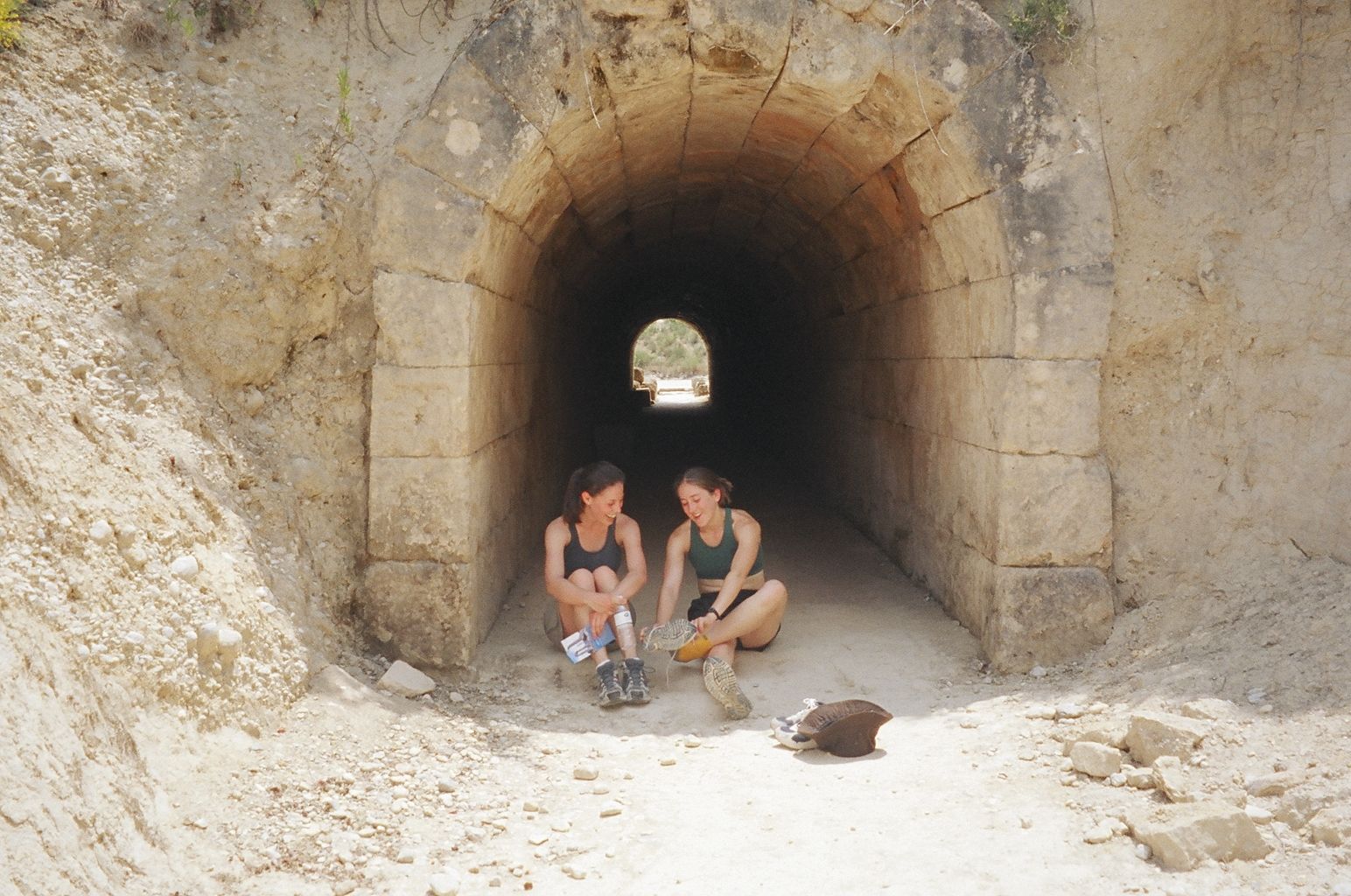 Nancy and Sally after a "heated" run around Nemea.