Trip 11 - 1999

Itinerary
Jordan: Amman, Petra
Syria:
Turkey: Istanbul, Gallipoli, Canakkale (Troy), Assos
Greece: Patmos, Athens, Delphi
Italy: Rome, Lucca, Genoa
Switzerland: St. Moritz, Sils Maria
Austria: Vienna, Mauthhausen
Germany: Munich
Students
Tim Adams
Will Brett
Nigel Cook
Anne Glenn
Alicia Howard
Matt Segale
Dory Weston
Trip Leader
Trip Assistent
Trip Highlights
Landing in Amman, Jordan, after seeing an incredible dust storm with violent red colors below the plane as we flew over eastern Turkey or Syria
Running hill repeats in the morning with girls in shorts in Amman, while Mr. Taylor kept watch for fundamentalists
Fun evening dinner in outdoor cafe; festive atmosphere
The drive down toward the desert of "Lawrence of Arabia"
A very brief run on the ancient royal highway, where a tribe of Moses came north from Egypt to claim some land
Caves and rocks of Indiana Jones
Spectacular view from crags high above Petra
The staggering view of Wadi Rumm and the camel tracks of Lawrence
Drive by jeeps out onto the desert of "Lawrence of Arabia" ("if it is written, I will write it")
The Syrian border and a fat guide who liked Mr. Taylor
A morning run through the streets of Damascus without condemnation
East, east, to Palmyra, and a road sign to Baghdad
Those strong, curious women with facial markings
An incredible flaming sunset seen from high above the ruins
The girls running down the main street of the small village at dusk, full of stride and with male attention
A favorite castle of Lawrence in Syria; looking down on the Becca Valley of Lebanon
A water mill and the murder of thousands
A barren archaeological site where Syrian it is claimed that monotheism was in evidence in 2500 B.C.
Aleppo, a lively city by night: two Arete junkies on water pipes
A run through a park, visiting with Syrians
Istanbul with powerful calls to prayer; a bit too high tech
Evening down by the water; the bridge over the Golden Horn
A long drive out to Gallipoli and the sound track from a "Thin Red Line"
The waves softly felt the shore, the graves cried
Dory holds the day to truth at outdoor dinner table
That evening Jen meets her animos on a run along the Hellespont in the morning
A night at Assos and the next morning with Aristotle on slopes below Athena
"Here is a lobster, Dory"
Patmos and two Arete beaches; one of sand, the other rocks; supreme calamari
Oh Athens, speak to Arete once more, where Pericles told of the dead, the Parthenon received her pilgrims
The run through the park, then the Olympic stadium of 1896
The Arete meadow and a look down at the Delphi track
Will helps a wounded Alicia to enjoy the stadium run by dawn
Olympia, the arch and the tunnel of our sport
A hill of a god by twilight
Roma and the flames of Bruno
A stop for lunch at Lucca
A surprise swim on the beautiful Italian Riviera
Segale and his family village above Genoa
Our petite track at St. Moritz
Sils Maria and a beautiful morning to ponder Nietzsche quotes; then personal runs just before the heavy rain
New Arete peaks, the Dolomites, and aggressive ponies
Vienna with Freud, running around the park named for the archaeologist of the mind; Tim has cartoons that might find their way to our web site?
Alicia has a new name
A visit by Holly from Budapest and a pleasant Sunday walk
Mauthausen and the gas chamber
Munich and 1972 Olympic deaths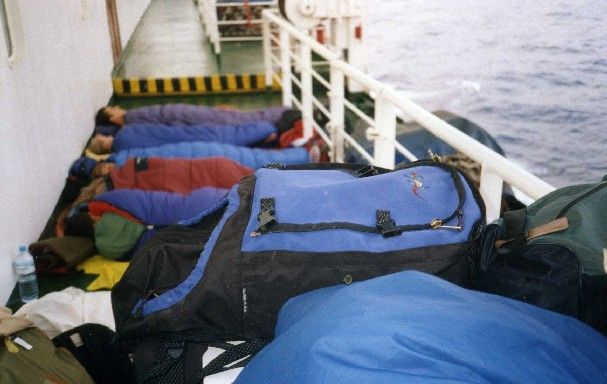 Many an Arete journey has included a night at sea. Here is the '99 group fast asleep on a Greek ferry. Most were positive moments of trip life.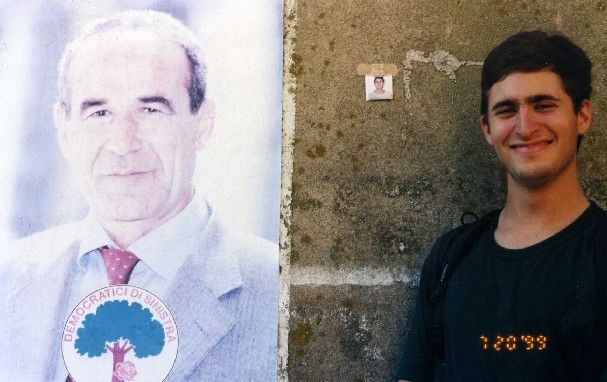 Matt Segale of Arete '99 wanted to see if he could find family members in a village in the mountains above Genoa, Italy. So we drove high into the mountains and found a village with Segale blood. A political campaign was underway, so we entered Matt in the race. Family connections usually prevail in politics (See passport photo on wall).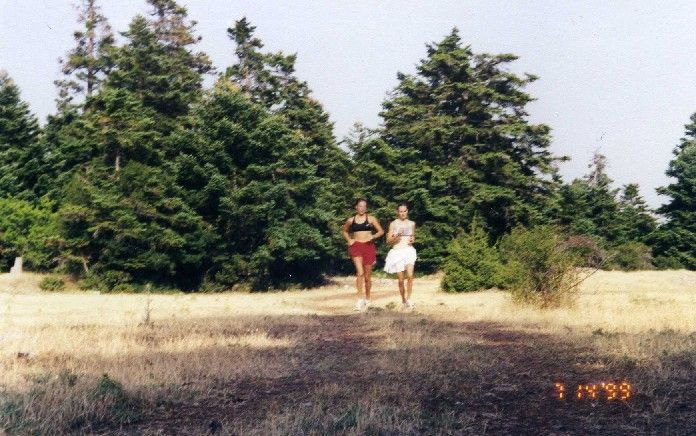 Anne Glenn and Jen Ponig of Arete '99 went on a long run from the Arete meadow above Delphi on Mt. Parnassas. Before returning they were able to look down from high above on that precious Delphi stadium. Glenn and Ponig are two of the best ever distance lasses to run in Marin.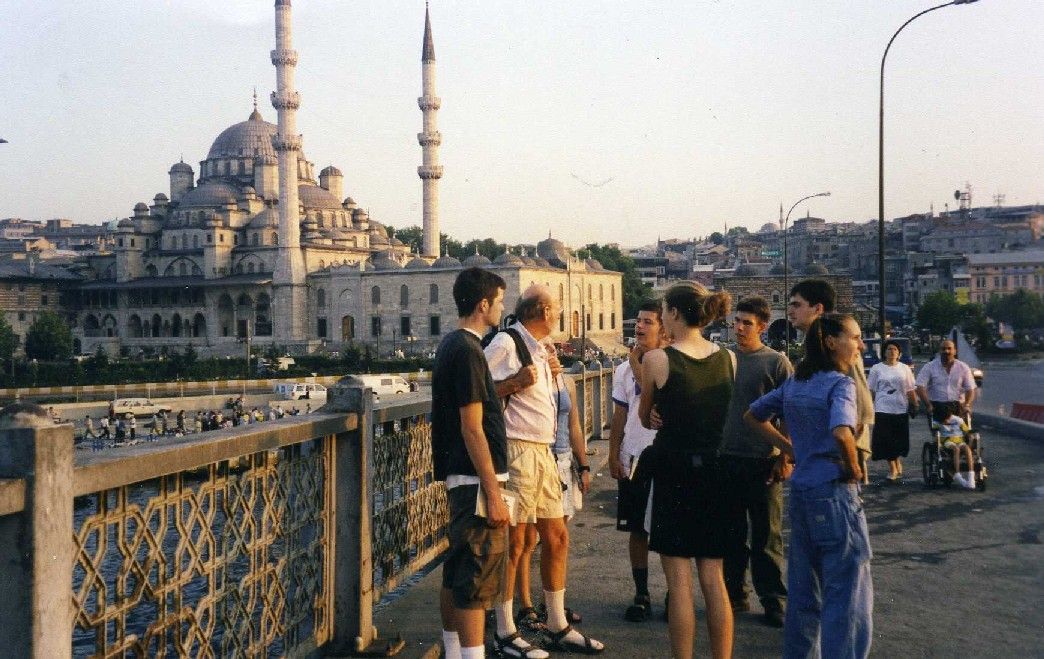 Arete '99 flew into Istanbul from Aleppo, Syria. The trip was rich in travel experiences. This time down on the bridge at the Golden Horn had atmosophere, then after dinner an incredible sunset.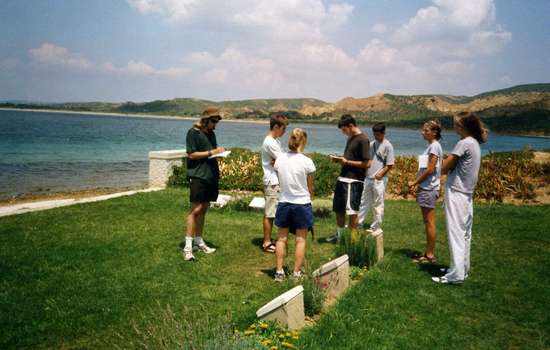 Arete returned to Gallipoli in 1999 and listened to the film score from "A Thin Red Line" as they approached the beaches of wasted death.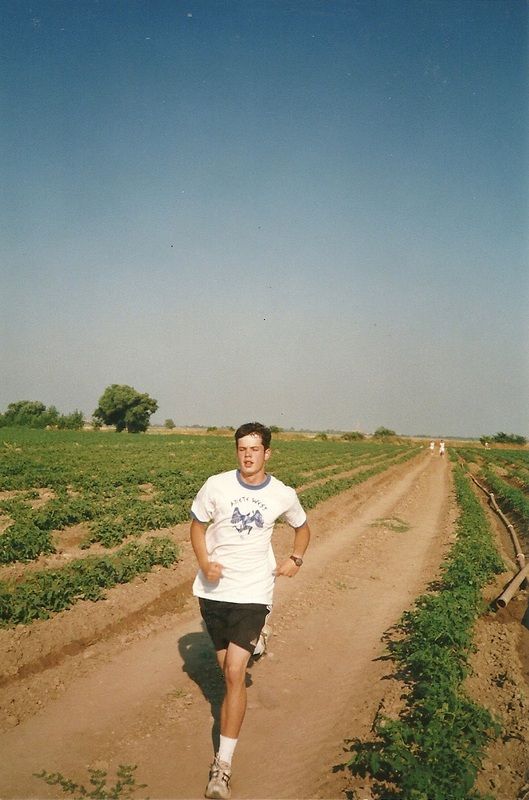 They run separately on the ancient battlefield of Troy. We have first placed rocks and constructed a funeral mound as Homer says Achilles once did, then each students runs alone in memory of the loss of someone. It is a profound lifetime moment before the walls of ancient Troy. This was in 1999 with Tim before us; Arete groups have run on these same tractor paths many times.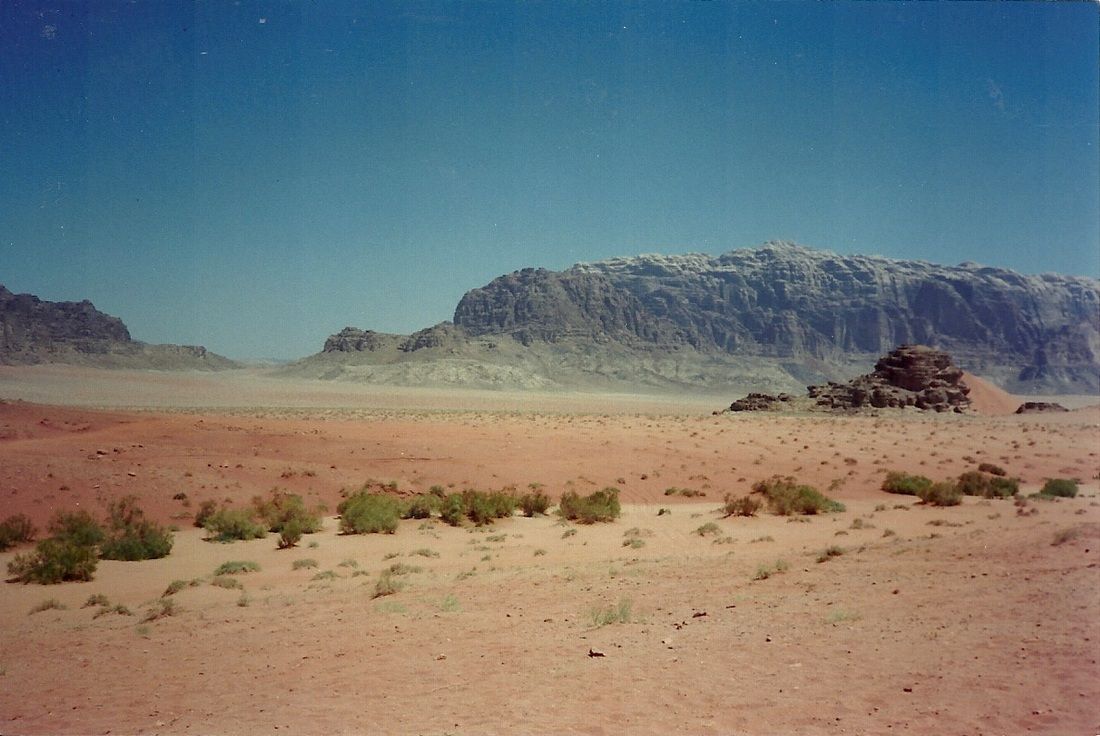 One of the most exciting days with incredible views happened when we reached Wadi Rum in southern Jordan. Here was where Lawrence of Arabia began his suicide ride on camels across the desert. This was in part because of his outrageous foolishness and unbelievable self confidence.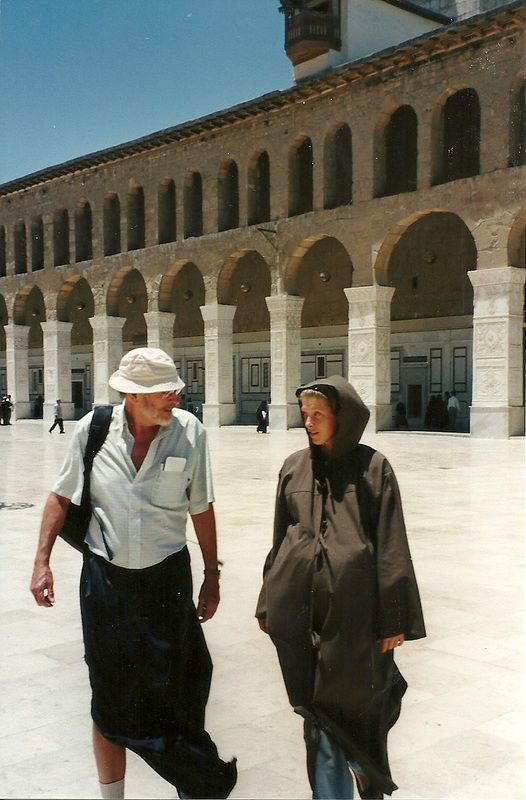 In one of the most sacred mosques in Syria, Bill and Ann were required to cover their legs. And Ann her backpack. The camera catches Mr. Taylor teasing Ann about being "pregnant" upon exiting the holy grounds.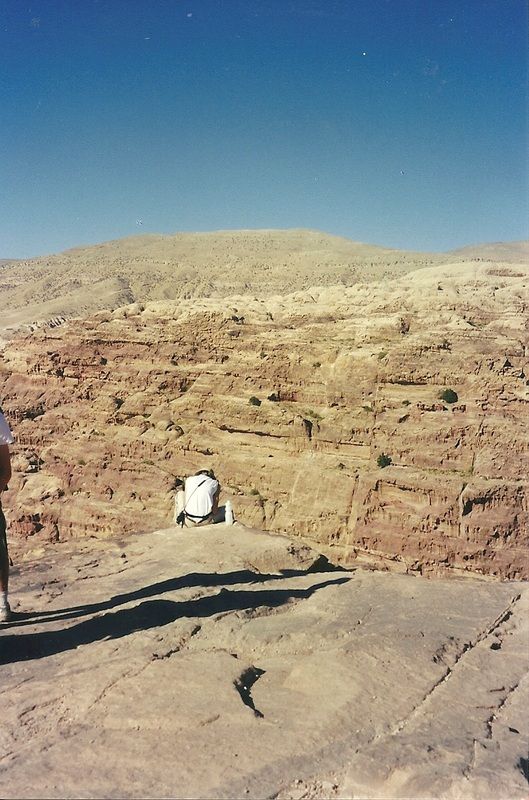 The climb above Petra in southern Jordan in '99 led to spectacular views. And some privacy. The "Dead Sea" in Israel was to the north, the desert of "Lawrence of Arabia" to the south. We were above those ancient caravans, perhaps even a group of travelers under the leadership of a Moses?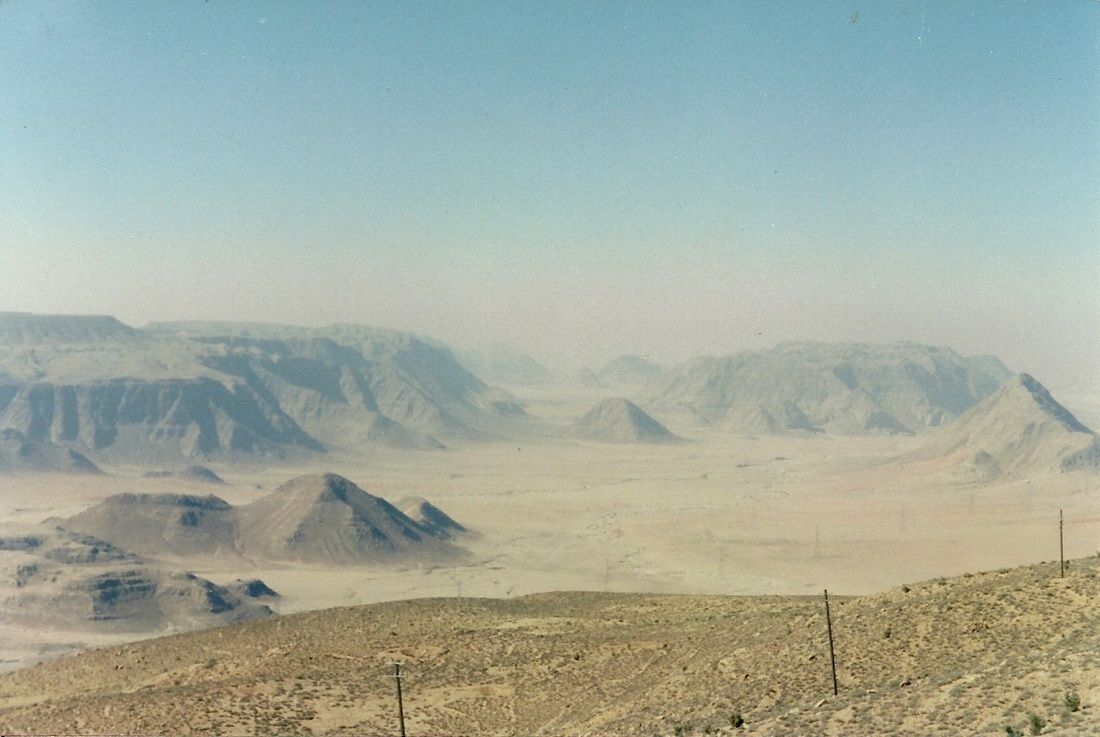 Wadi Rum presented one of the most engaging and spectacular views of any on an Arete trip. Ominous. Beautiful. Mysterious.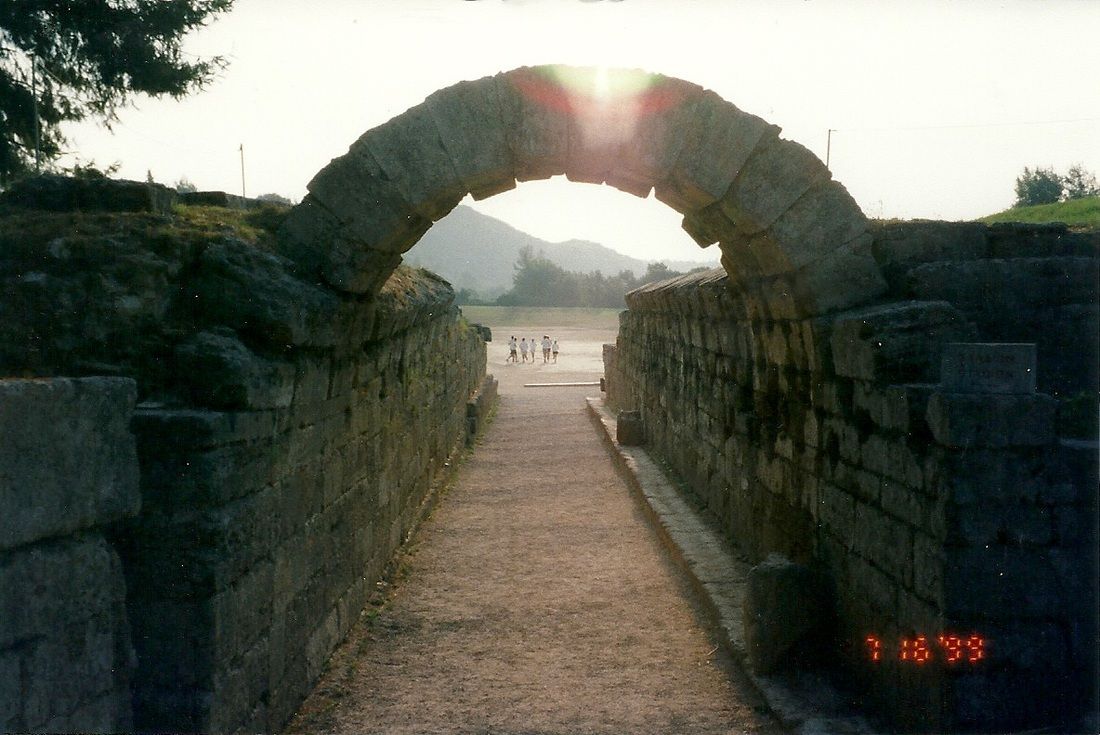 On July 16, 1999, the students ran together onto the ancient track at Olympia. It was Mr. Taylor's birthday and track is certainly one of the prime sources of his being. We were alone.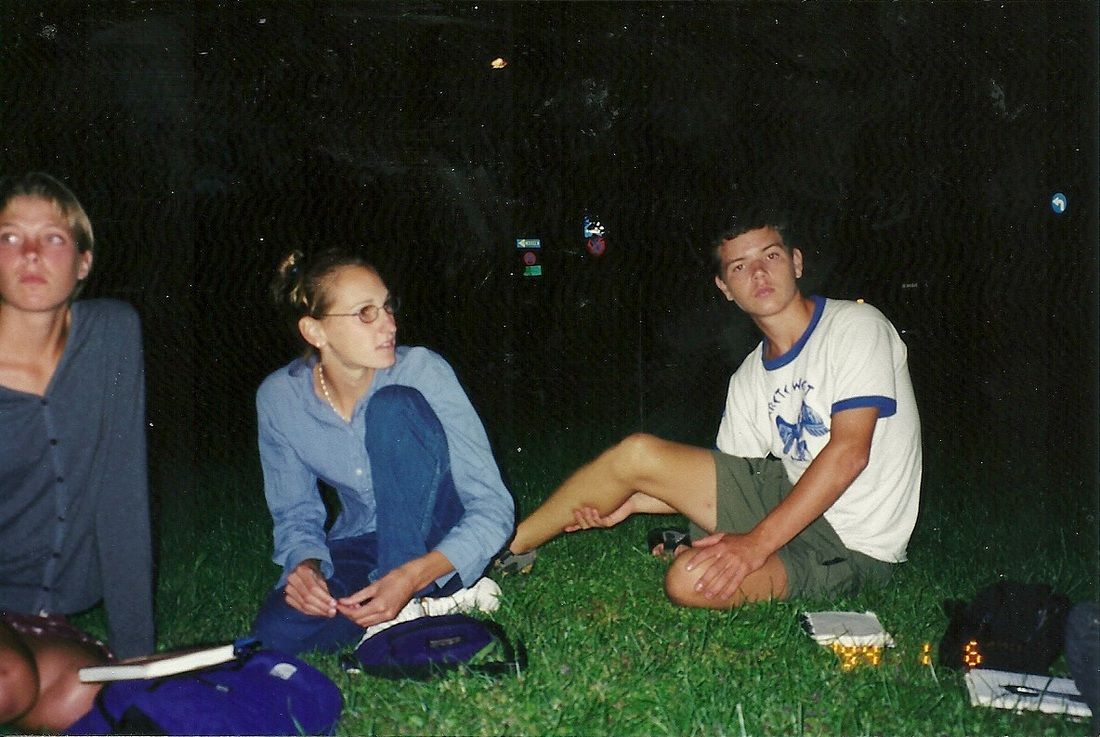 Ann, Jen and Will of Arete '99 sat down in front of a hotel in Salzburg, Austria, where Freud held the initial international psychoanalytic conference. Freud is a fundamental thinker within the Arete curriculum and therefore making contact with certain historical locations in his life are meaningful.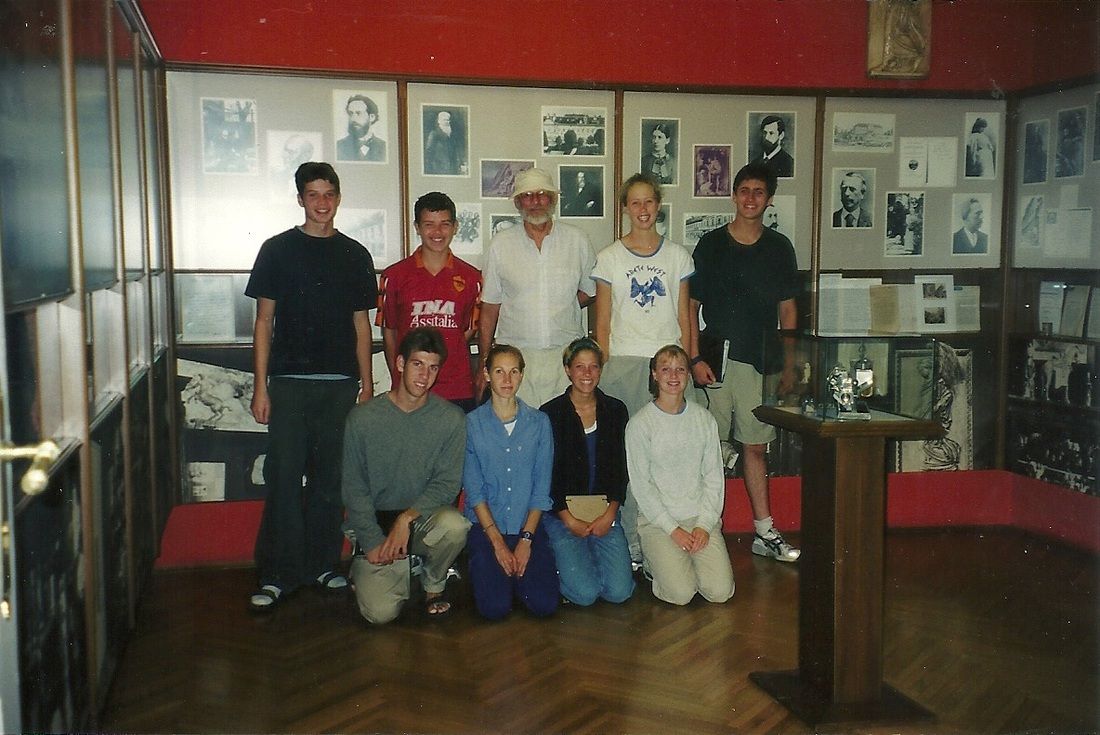 Still another visit for Arete to Freud's former offices and home in Vienna. This is the 1999 travel team. Some nice smiles.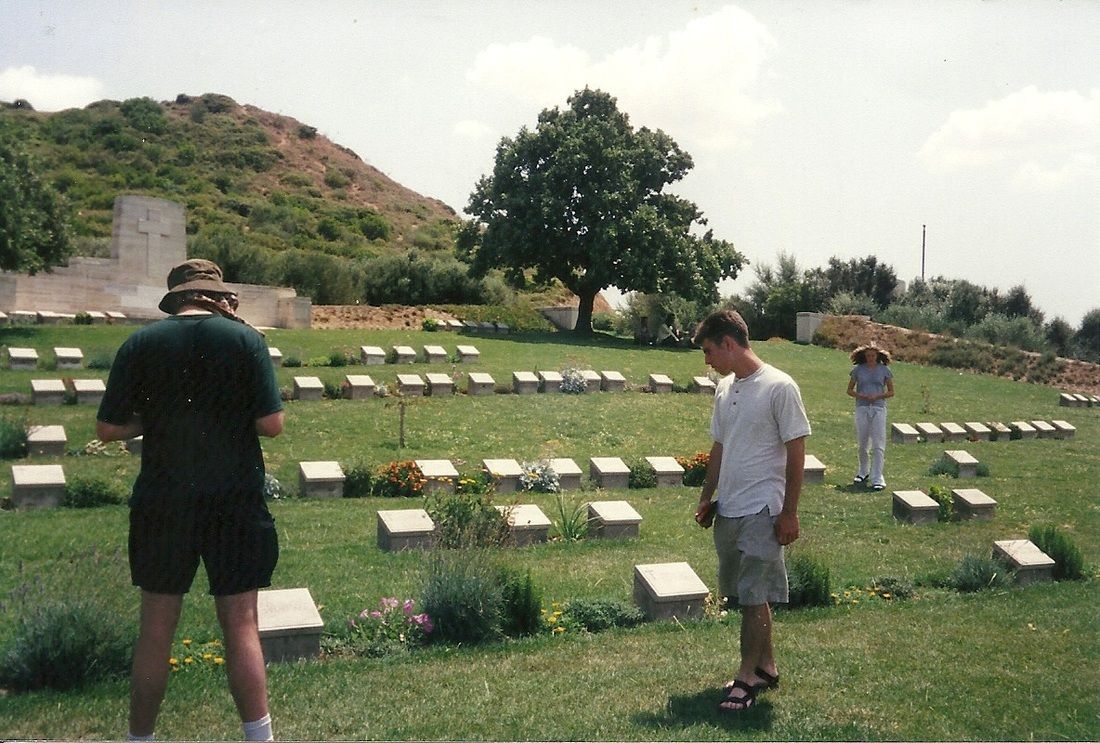 Arete '99 boys see the names of those so close in age, who died in the slaughter at Gallipoli.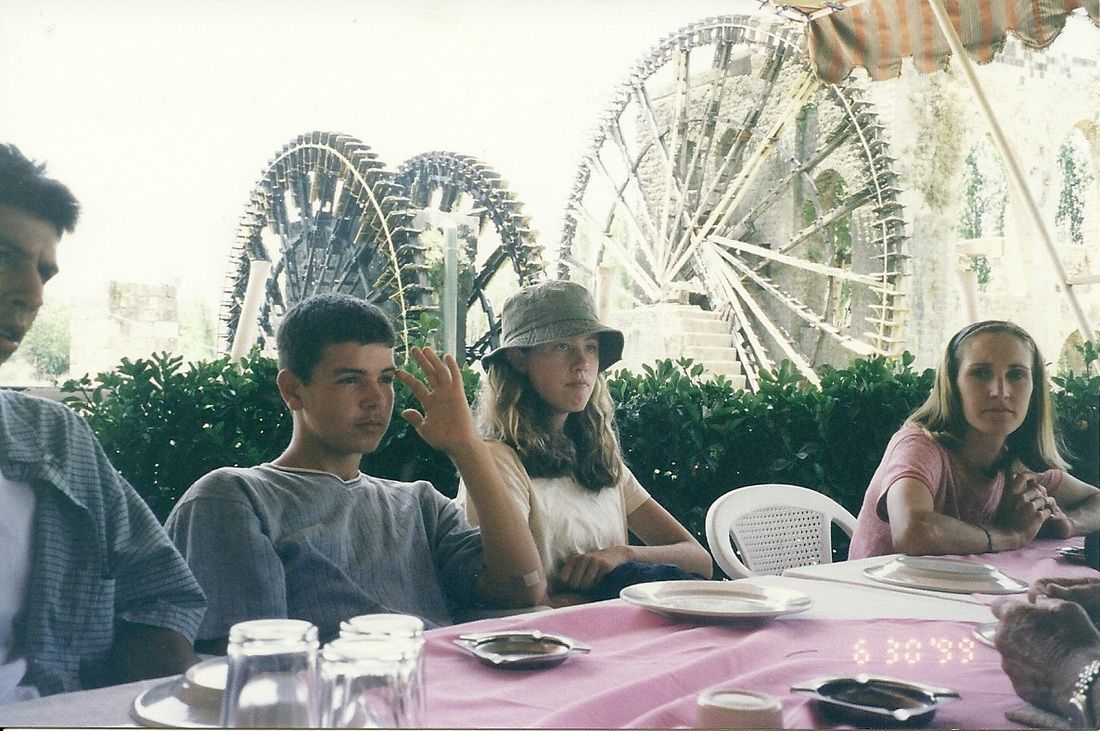 Arete '99 would not want to have been by the water wheels in Syria in 2012.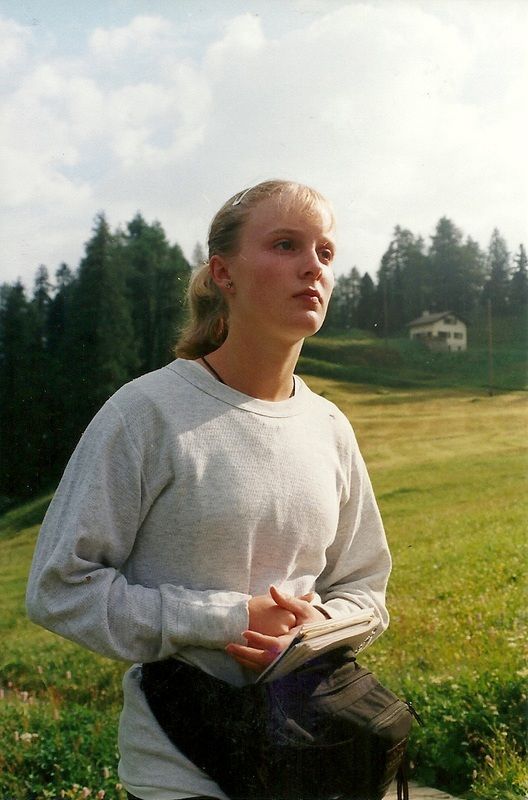 Alicia in 1999 reflects on the Nietzsche quote she was asked to ponder.